Activity Briefing
In case you are a new reader I thought I'd let you know what kind of activities in which I participate in Second Life. Here we go:





conferences






more conferences






Recreation






uh.....recreation?



Alright seriously this will be a short post sense I've only endured twenty flavors of insanity during my insomnia-driven stint on Second Life tonight. Friendships were strengthened, truths were told, and everybody else had their panties in a bunch over something. Lighten up, guys.
First off, I got a new look that I friggin' love. It's great, my avatar is such a dirty little hottie. Moving on, in this little snapshot we have from left to right me, Steff Ling and some guy (or chick, I'm confused as usual) named Sharen. We are god knows where doing absolutely nothing. Enjoy.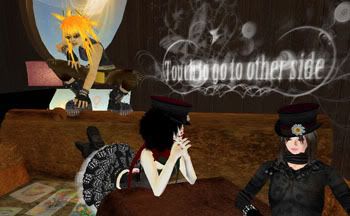 This picture was taken during a boy meeting, where me and Steff talked about SL boys we know, boys we love, and boys we're gonna choke if they don't log in every once in a freakin' while (Shane V).


Let's end this in a moment of meditation. I was so tired by the end of the night my avatar was complaining, so I sat that little bitch down for time-out.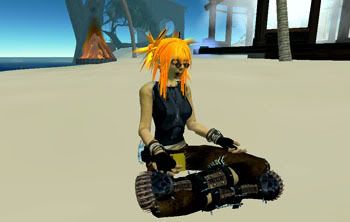 Labels: other